AN NBER PUBLICATION
ISSUE: No. 3, September 2021
The Bulletin on Retirement and Disability
A free digital quarterly summarizing research in the NBER's Retirement and Disability Research Center
The 2021 NBER Summer Institute's Economics of Social Security meeting featured a panel discussion on the implications of COVID-19 related disruptions in the US labor market for Social Security. NBER President James Poterba introduced the panel by noting that the pandemic could affect Social Security in many ways, including through effects on economic growth, long-term fertility, and mortality, as well as on labor market outcomes such as labor force participation and wages...
Research Summaries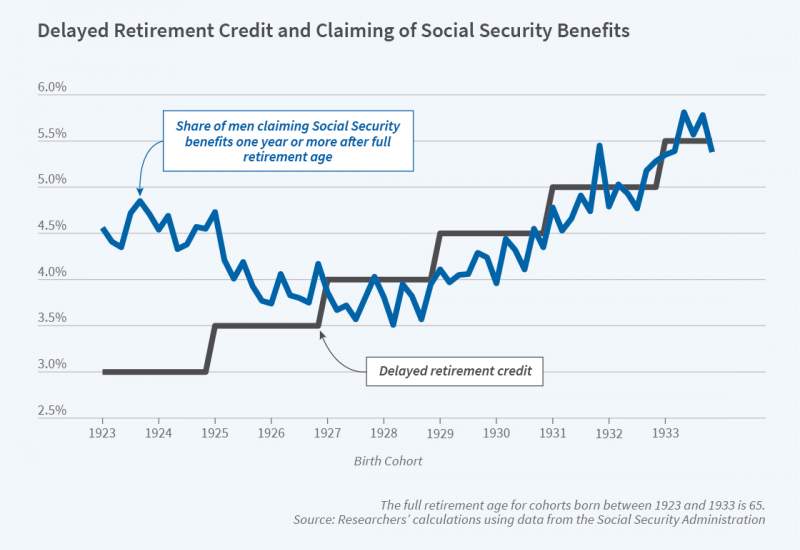 Article
Social Security is the primary source of income for most individuals aged 65 and up. Benefits depend on the worker's earning history and on the age at which benefits are claimed, which may be as early as age 62. For each month beyond the Full Retirement Age (FRA) that the worker delays claiming (up to age 70), the monthly benefit amount is increased by the Delayed Retirement Credit (DRC). The DRC has increased substantially over time, from 3 percent per year of delay for...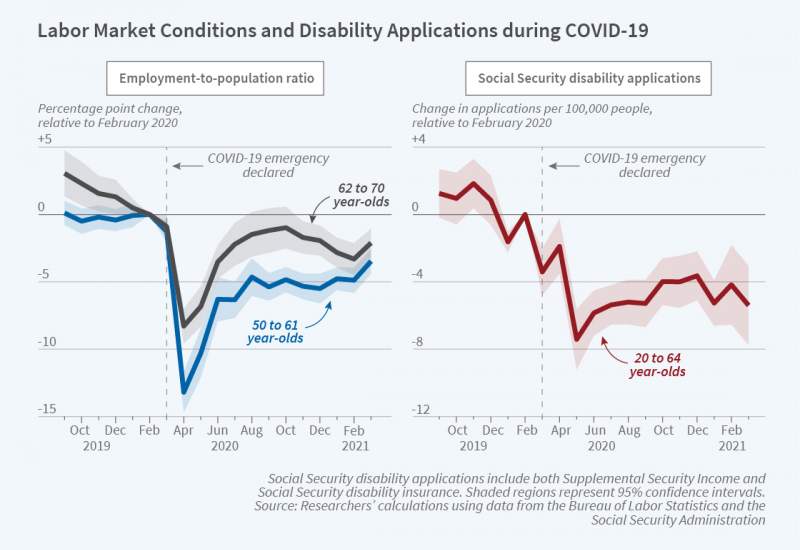 Article
The COVID-19 pandemic led to an unprecedented loss of 22 million jobs in early 2020. Older workers were not immune from this event, and indeed, could have been disproportionately affected. Older workers face greater health risks from the virus, and those seeking new employment after job loss may encounter limited demand or employers unwilling to take on older workers. Workers age 62 and above also have the option of retiring and collecting Social Security benefits. All of...
Article
The Social Security Administration (SSA) convened its 2021 Retirement and Disability Research Consortium (RDRC) Meeting virtually on August 5–6th. The meeting was organized around thematic panels and featured research funded through the NBER RDRC as well as through other RDRC centers based at Boston College, the University of Michigan, and the University of Wisconsin. A number of researchers with various affiliations with the NBER or the NBER RDRC presented research...