AN NBER PUBLICATION
ISSUE: No. 2, June 2021
The Bulletin on Retirement and Disability
A free digital quarterly summarizing research in the NBER's Retirement and Disability Research Center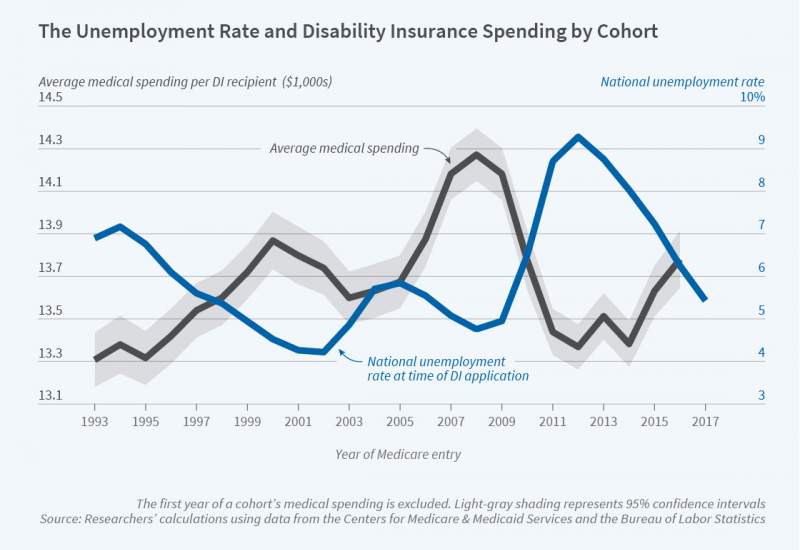 The number of applications and new awards for Social Security Disability Insurance (SSDI) rose during the Great Recession and earlier economic downturns. Some have speculated that this phenomenon could occur again during the COVID-19 crisis in the wake of pandemic-related job losses. While the relationship between economic conditions and SSDI awards is well-established, the reasons for it are less clear. One theory is that recessions worsen health, making more individuals...
The Bulletin on Retirement and Disability summarizes selected recent Working Papers. It is distributed digitally to economists and other interested persons for informational and discussion purposes. The Bulletin is not copyrighted and may be reproduced freely with attribution of source.

Working Papers produced as part of the NBER's research program are distributed to make preliminary research results available to economists in the hope of encouraging discussion and suggestions for revision before final publication. Neither Working Papers nor issues of the Bulletin on Retirement and Disability are reviewed by the Board of Directors of the NBER.
The Bulletin on Retirement and Disability is edited by Courtney Coile.