AN NBER PUBLICATION
ISSUE: No. 3, September 2020
The Bulletin on Retirement and Disability
A free digital quarterly summarizing research in the NBER's Retirement and Disability Research Center
The 2020 NBER Summer Institute's Economics of Social Security meeting featured a panel discussion on the implications of the COVID-19 pandemic for Social Security in the US. NBER President James Poterba introduced the panel by noting that COVID-19 may affect Social Security in many ways, including effects on the economy, health, and mortality, while also acknowledging the current early state of research with respect to the pandemic and its long-term effects. James Stock (...
Research Summaries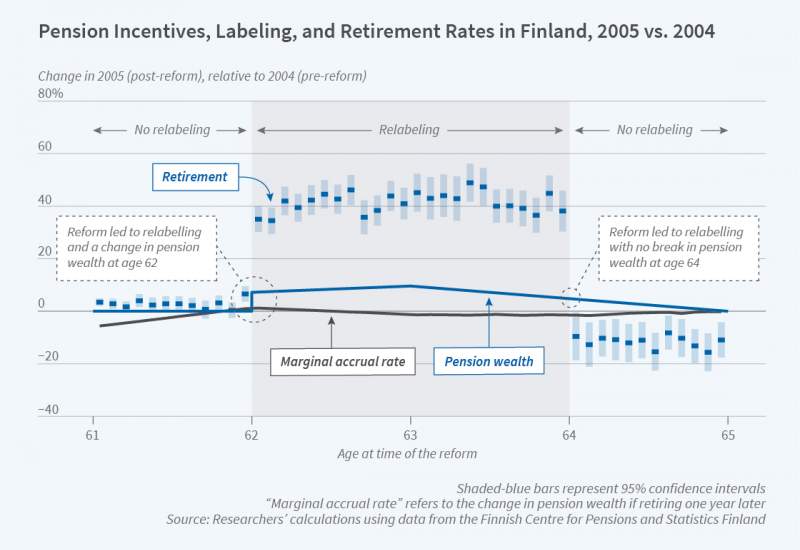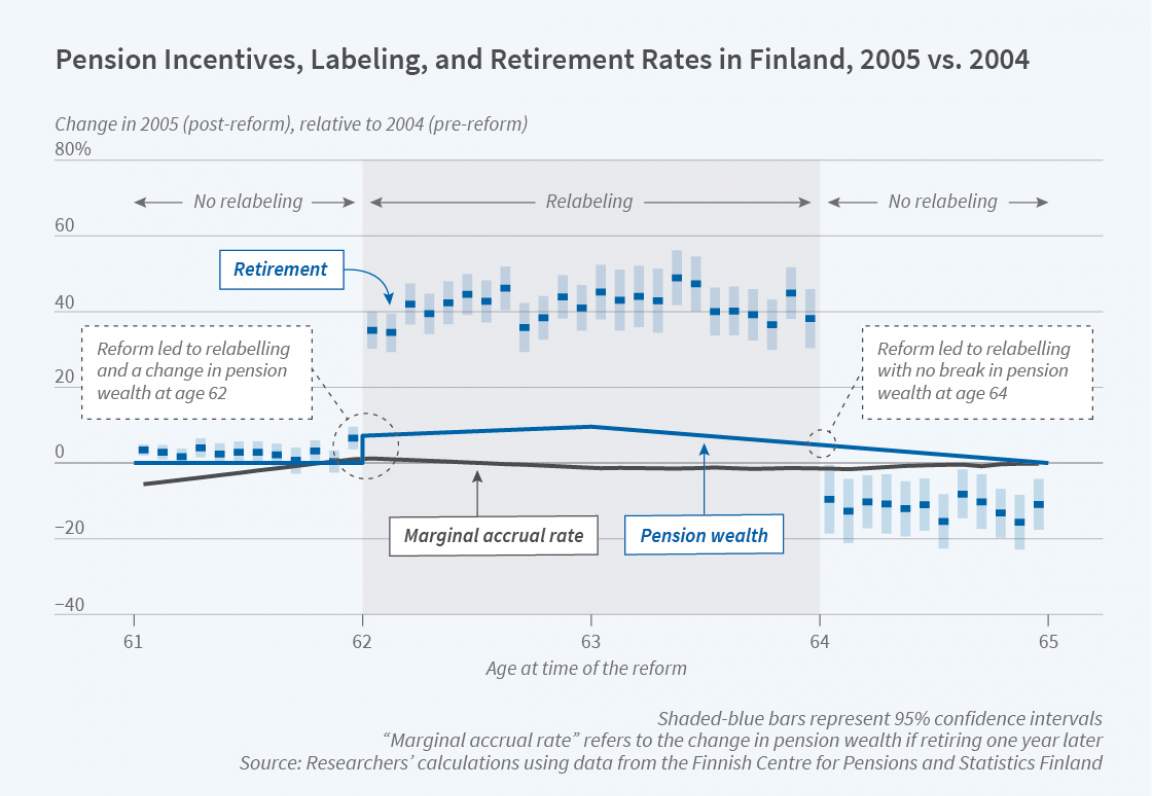 Article
Facing rising life expectancies and falling birth rates, many countries have raised retirement ages in their public pension programs to ameliorate long-run fiscal deficits. In the US, the normal retirement age has gradually been rising from age 65 and will reach age 67 for those born in 1960 or later. Public pension retirement ages — including the early retirement age (ERA) when benefits are first available and the normal retirement age (NRA) around which the benefit...
Article
The Social Security Administration (SSA) virtually convened its 2020 Retirement and Disability Research Consortium (RDRC) Meeting on August 6th. This year's meeting was organized by the Center for Retirement Research at Boston College, with participants attending digitally via a platform supported by the National Press Club in Washington, DC. The meeting was organized around thematic panels and featured research funded through the NBER RDRC as well as through the other...
Article
The NBER RDRC is pleased to announce two new projects, funded through the Social Security Administration's Retirement and Disability Research Consortium, that will explore some of the effects of the COVID-19 pandemic. In Economic Disruption and Social Security Spillovers: Evidence from the COVID-19 Pandemic, researchers Gopi Shah Goda and Emilie Jackson will examine how SSDI applications and Social Security retirement claiming are likely to be affected by the COVID-19...
The Bulletin on Retirement and Disability summarizes selected recent Working Papers. It is distributed digitally to economists and other interested persons for informational and discussion purposes. The Bulletin is not copyrighted and may be reproduced freely with attribution of source.

Working Papers produced as part of the NBER's research program are distributed to make preliminary research results available to economists in the hope of encouraging discussion and suggestions for revision before final publication. Neither Working Papers nor issues of the Bulletin on Retirement and Disability are reviewed by the Board of Directors of the NBER.
The Bulletin on Retirement and Disability is edited by Courtney Coile.