AN NBER PUBLICATION
ISSUE: No. 1, February 2020
The Bulletin on Retirement and Disability
Summarizes research in the NBER's Retirement and Disability Research Center. A quarterly, it is distributed digitally and is free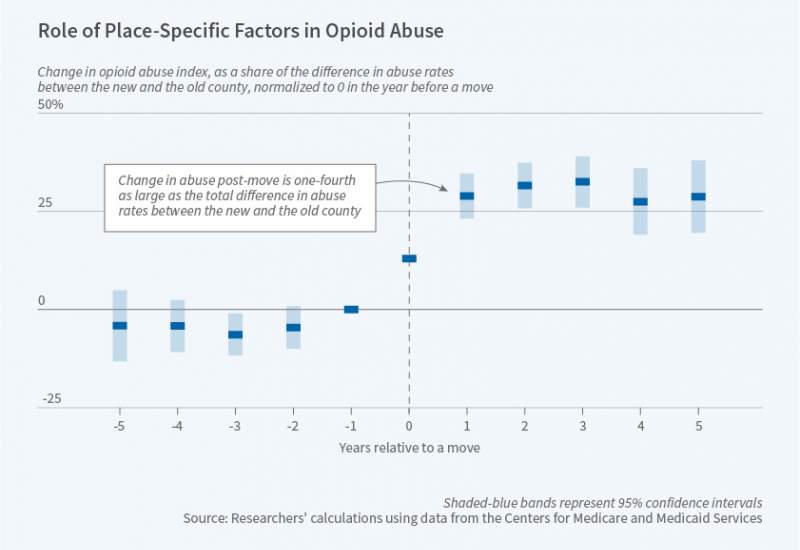 Opioid abuse is a pressing public health concern in the US. Deaths from opioids rose five-fold between 1999 and 2015, and the number of deaths from opioids each year is now twice that from homicides. The intensity of the crisis varies substantially across geographic areas, with hard-hit states such as West Virginia and Ohio experiencing eight to ten times as many opioid-related deaths per capita as California and Texas. While the magnitude of the crisis is fairly well...
Research Summaries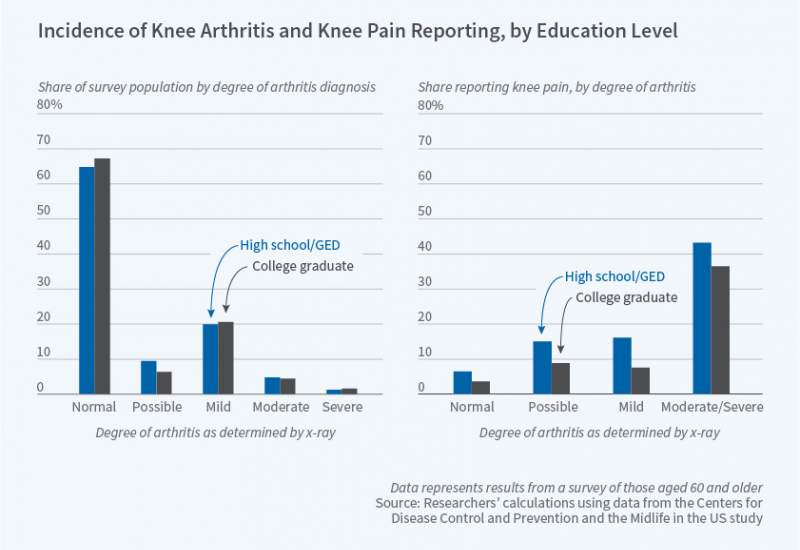 Article
There is a strong socioeconomic gradient in health and disability among older Americans. Individuals with lower levels of education report more musculoskeletal pain and more depressive symptoms than do individuals with more education. As musculoskeletal pain and mental illness are the leading causes of Social Security Disability Insurance (SSDI) receipt, it is important to gain a better understanding of differences in health across socioeconomic groups that may be affecting...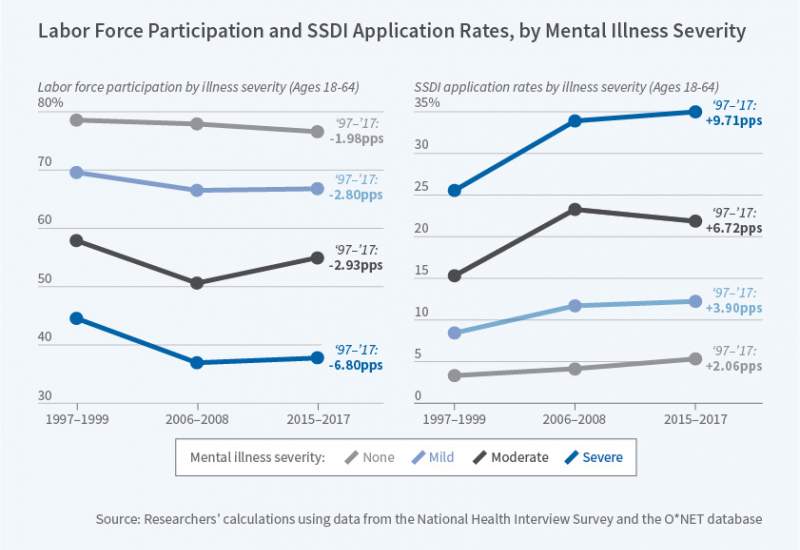 Article
Mental illness can involve cognitive dysfunction, including in the areas of attention, executive functioning, processing speed, and social cognition. These deficits, combined with the affective and motivational features of mental illness (such as depressive symptoms and reduced goal orientation), can diminish the labor market productivity of people with mental illnesses. The onset of certain mental illnesses in late adolescence and early adulthood can also disrupt education...
The Bulletin on Retirement and Disability summarizes selected recent Working Papers. It is distributed digitally to economists and other interested persons for informational and discussion purposes. The Bulletin is not copyrighted and may be reproduced freely with attribution of source.

Working Papers produced as part of the NBER's research program are distributed to make preliminary research results available to economists in the hope of encouraging discussion and suggestions for revision before final publication. Neither Working Papers nor issues of the Bulletin on Retirement and Disability are reviewed by the Board of Directors of the NBER.
The Bulletin on Retirement and Disability is edited by Courtney Coile.