AN NBER PUBLICATION
ISSUE: No. 3, November 2019
The Bulletin on Retirement and Disability
Summarizes research in the NBER's Retirement and Disability Research Center. A quarterly, it is distributed digitally and is free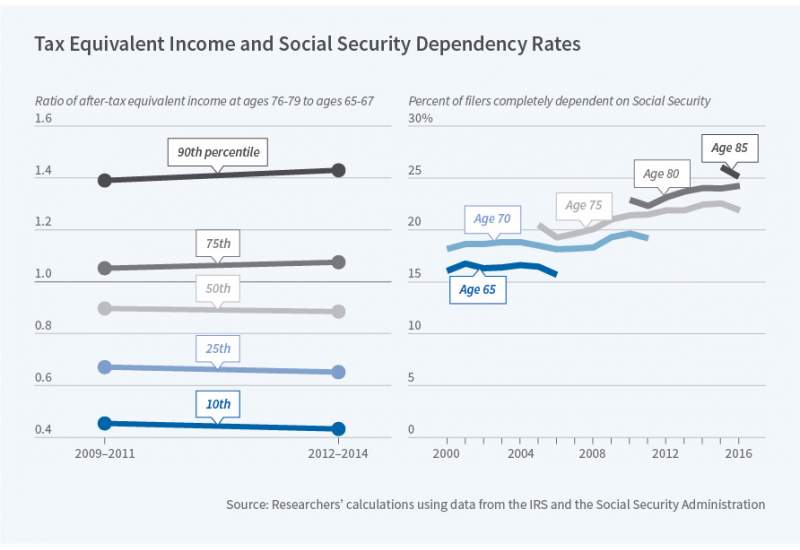 The question of whether the retirement income of older Americans is adequate to maintain their pre-retirement standard of living is a matter of public concern and debate. Some analysts point to a decline in defined benefit pensions, falling real interest rates, and low savings rates as serious threats to the economic security of older Americans. Others argue that there is no retirement savings crisis, pointing to a falling poverty rate among older Americans and rising median...
Research Summaries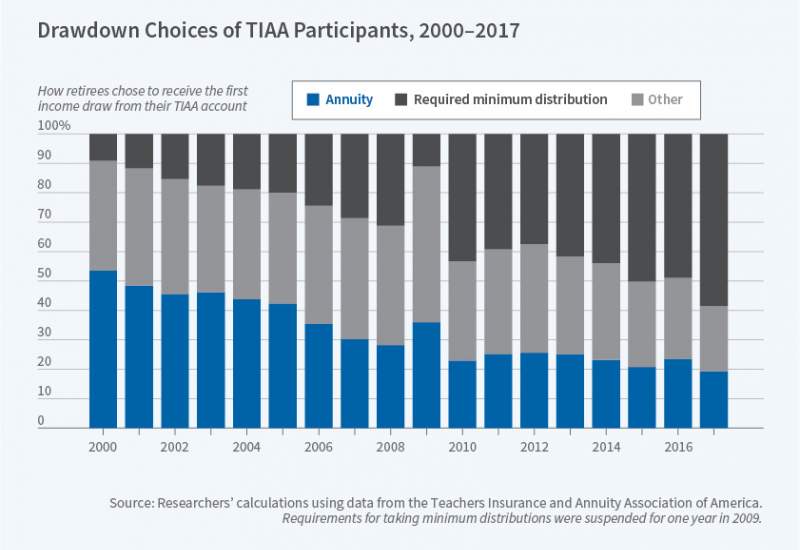 Article
Workers approaching retirement are increasingly likely to have accumulated balances in a defined contribution (DC) pension plan, the result of a now decades-long shift in employer-sponsored pensions towards DC plans. Workers must decide how to use these balances during retirement, including how quickly to withdraw assets from their accounts and whether to purchase a life-contingent annuity that will provide a stream of income for as long as they live. These decisions...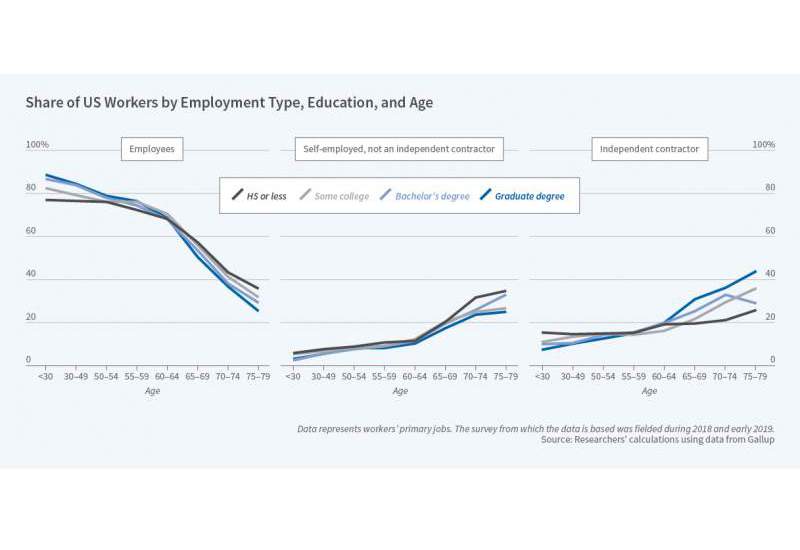 Article
The share of workers who are self-employed rises markedly with age. Self-employment may be an attractive option for older workers who seek more flexibility and autonomy or reduced hours of work, or for those who experience difficulty finding suitable wage and salary work. Understanding the role that self-employment plays in facilitating work at older ages is increasingly important as more Americans work into their late 60s or early 70s. The self-employed are often treated...
The Bulletin on Retirement and Disability summarizes selected recent Working Papers. It is distributed digitally to economists and other interested persons for informational and discussion purposes. The Bulletin is not copyrighted and may be reproduced freely with attribution of source.
Working Papers produced as part of the NBER's research program are distributed to make preliminary research results available to economists in the hope of encouraging discussion and suggestions for revision before final publication. Neither Working Papers nor issues of the Bulletin on Retirement and Disability are reviewed by the Board of Directors of the NBER.
The Bulletin on Retirement and Disability is edited by Courtney Coile.