AN NBER PUBLICATION
ISSUE: No. 2, June 2020
The Bulletin on Health
Summarizes recent NBER Working Papers pertaining to health topics. It is distributed digitally three times a year and is free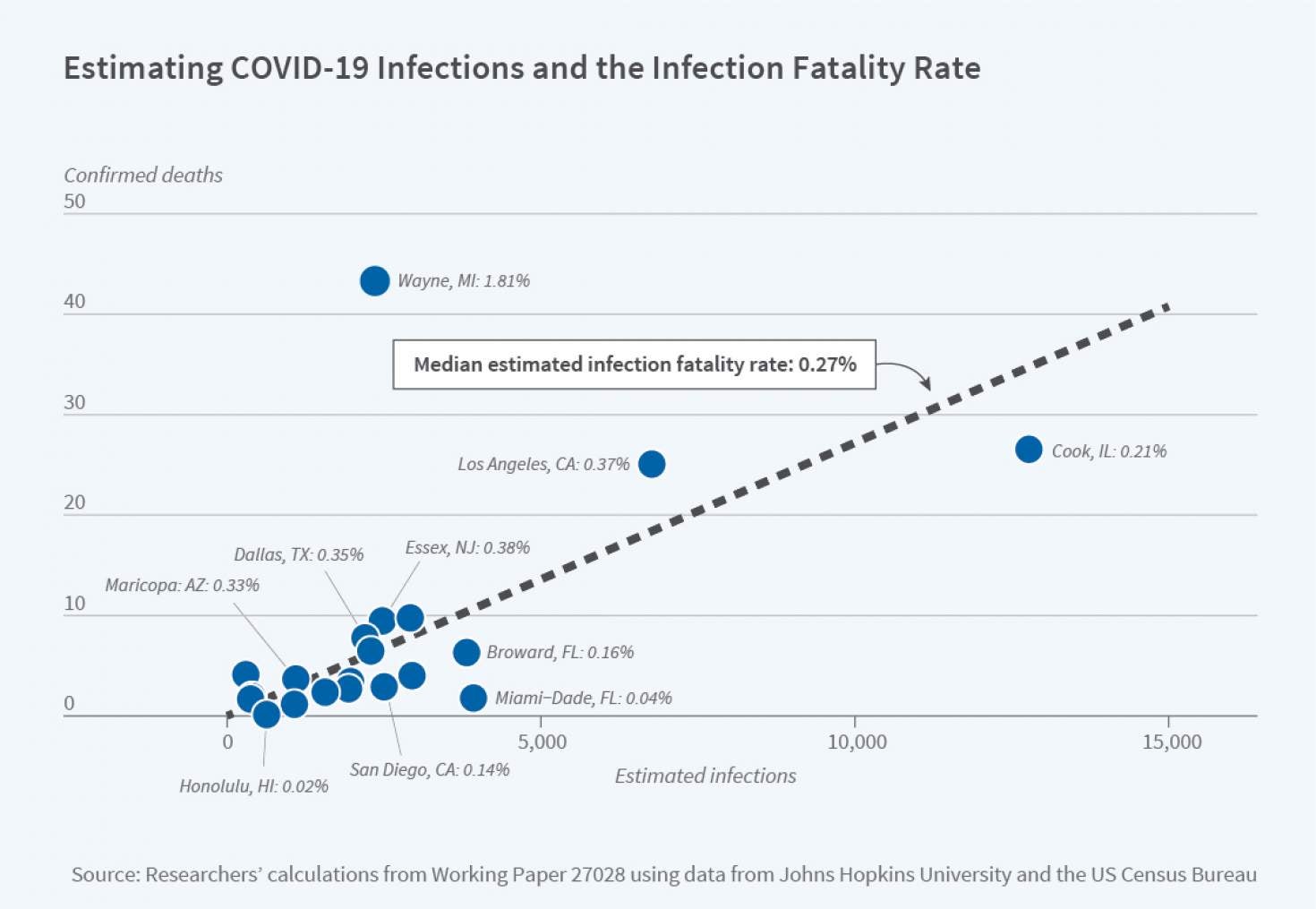 One of the statistical challenges of the COVID-19 pandemic has been determining what proportion of the population has been infected with it. While we know how many people have received a positive test result, most have not been tested and tests do not have perfect accuracy. A lack of information on the number of infections complicates our understanding of the virus. The infection fatality rate, an important indicator of the health risk associated with a COVID-19...
Research Summaries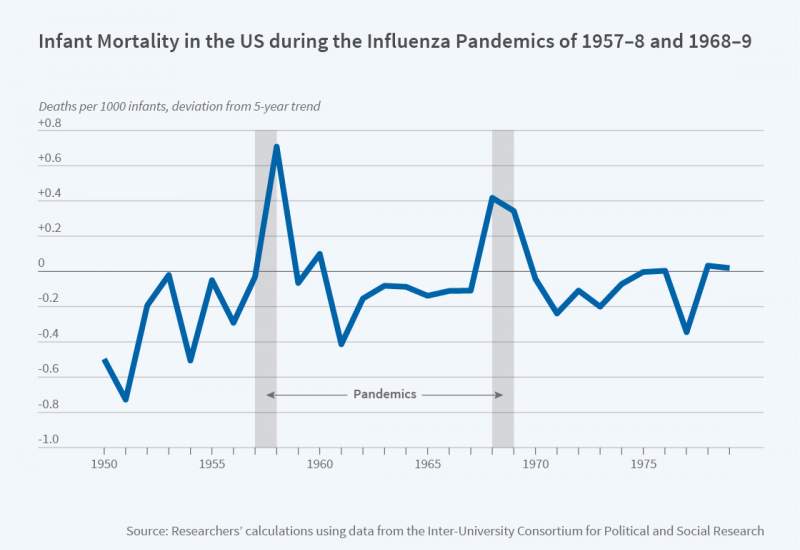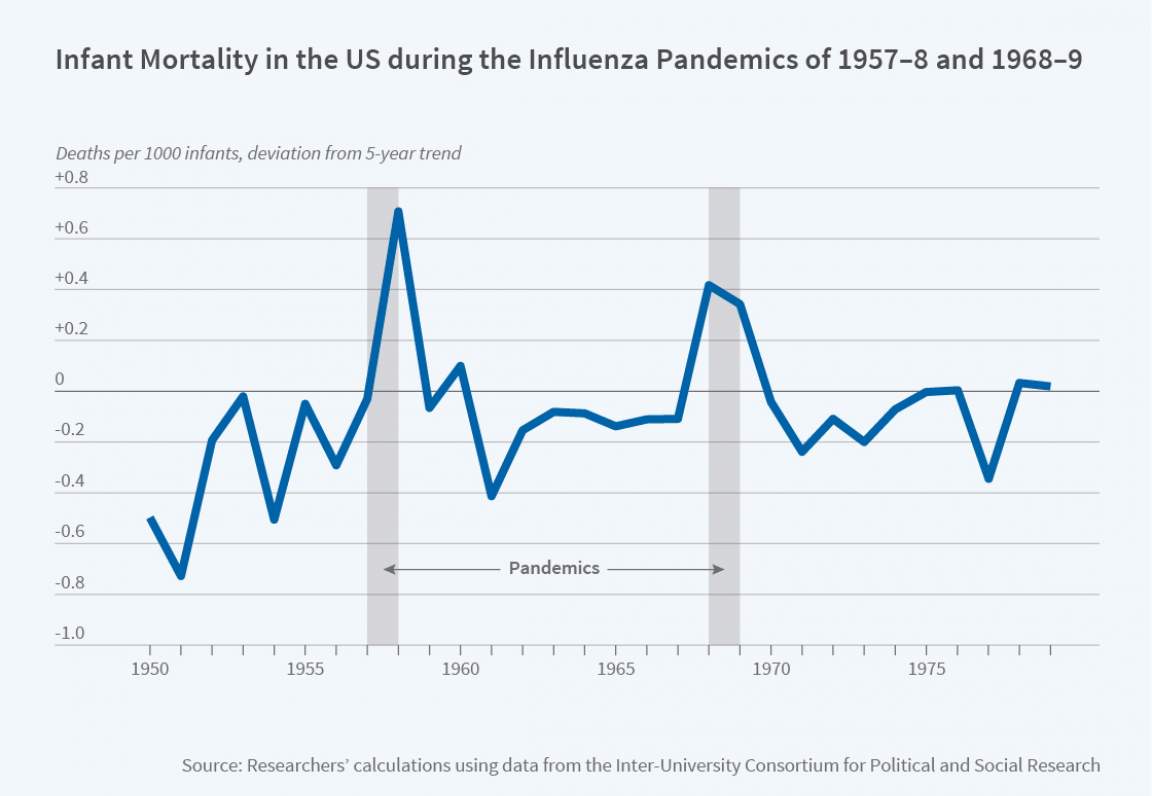 Article
The implied magnitudes of the reductions in infant mortality from Medicaid are quite large: approximately 1.4 fewer infant deaths per 1,000 live births in the severely affected counties. What role can health insurance play in ameliorating the health effects of a pandemic? In The Value of Health Insurance during a Crisis: Effects of Medicaid Implementation on Pandemic Influenza Mortality (NBER Working Paper 27120), researchers Karen Clay, Joshua A. Lewis, Edson R....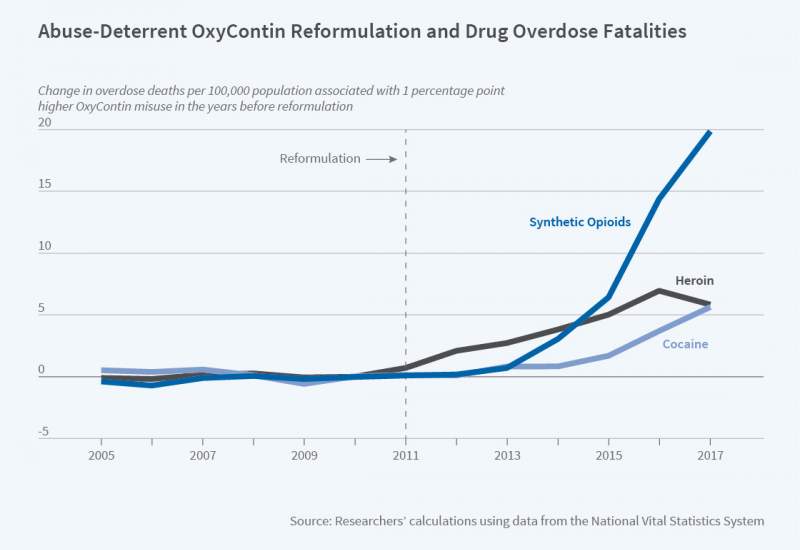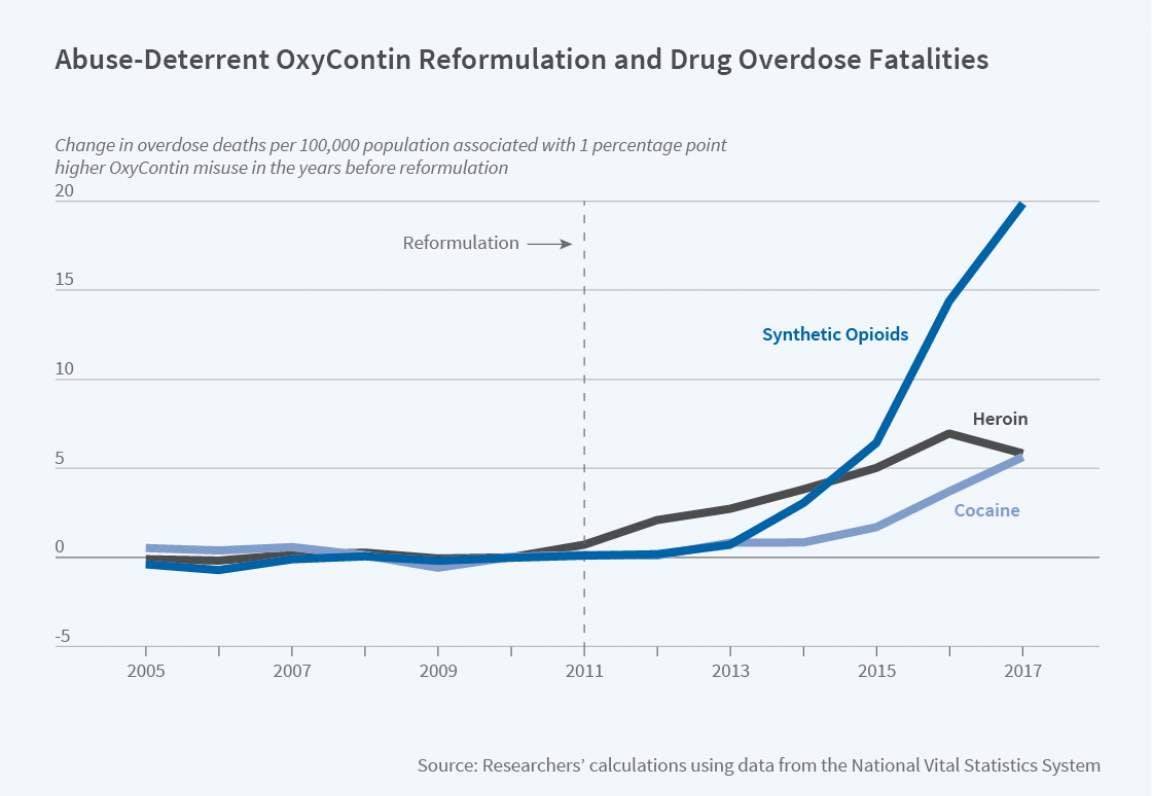 Article
The reformulation of OxyContin had the unintended consequence of increasing overall overdose rates in locations where OxyContin had initially been misused. Fatal drug overdoses in the United States have risen dramatically in the past decade, but the trend has been far worse in some states than in others. Between 2009 and 2017, the growth of fatal overdoses was 27 per 100,000 residents in the 10 most severely affected states, in contrast to less than one per 100,...
Keep Track of New NBER Working Papers with New This Week