AN NBER PUBLICATION
ISSUE: No. 1, March 2020
The Bulletin on Health
Summarizes recent NBER Working Papers pertaining to health topics. It is distributed digitally three times a year and is free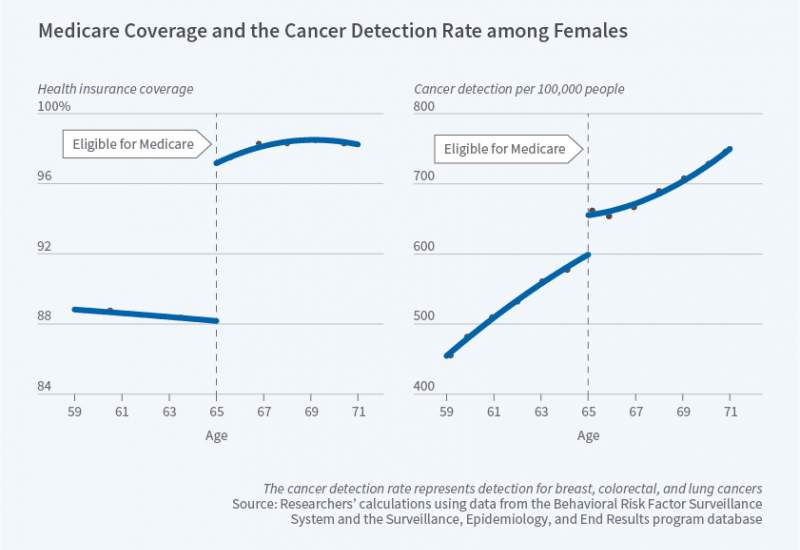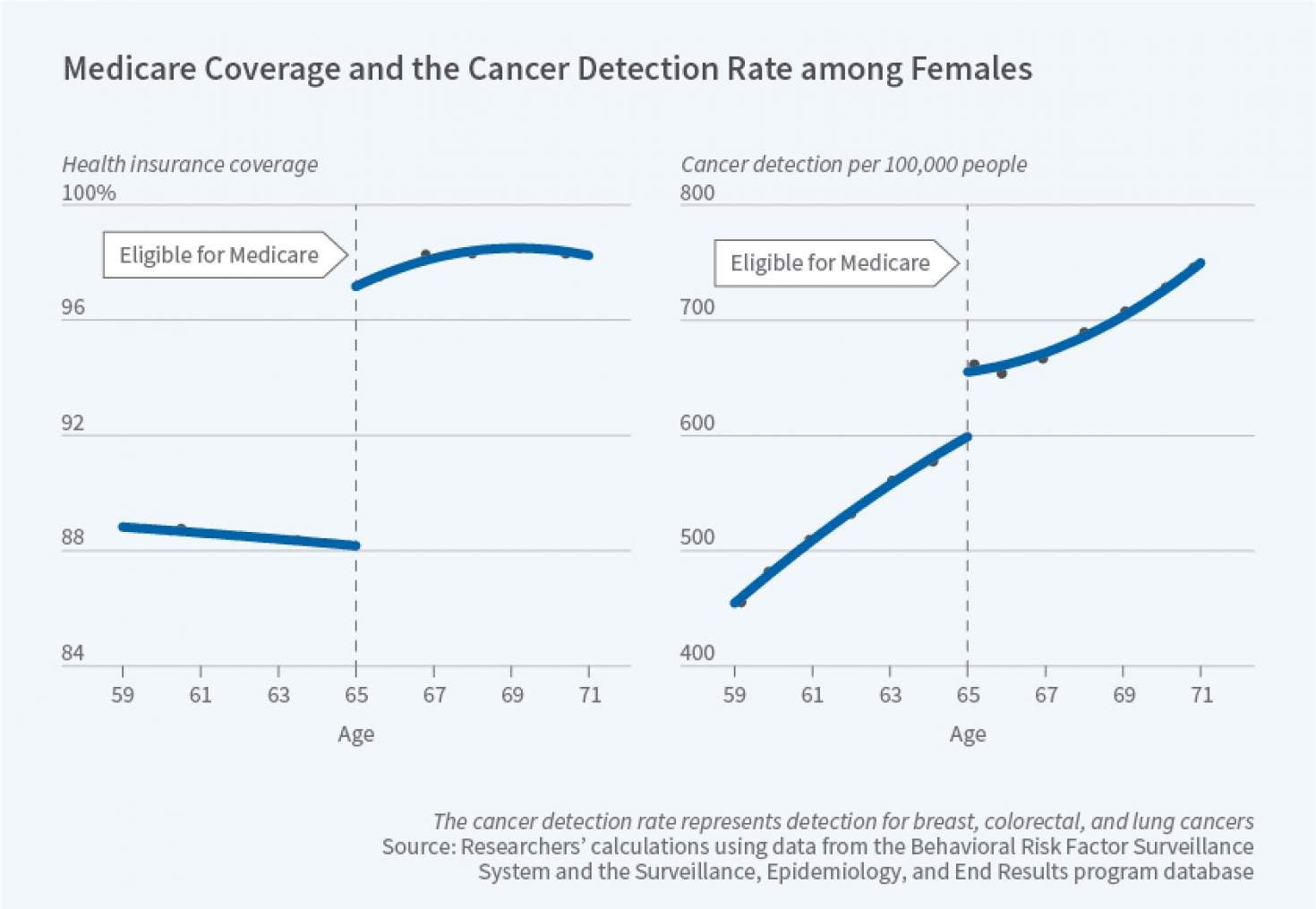 The researchers calculate that the Medicare eligibility age of 65, compared to a hypothetical eligibility age of 66, avoided about 1,800 deaths from cancer at age 65 during their 15-year sample period. Cancer is the second-leading cause of death in the United States and, because roughly half of newly-diagnosed cancer patients are over the age of 65, Medicare plays a key role in its treatment. In Does Medicare Coverage Improve Cancer Detection and Mortality...
Research Summaries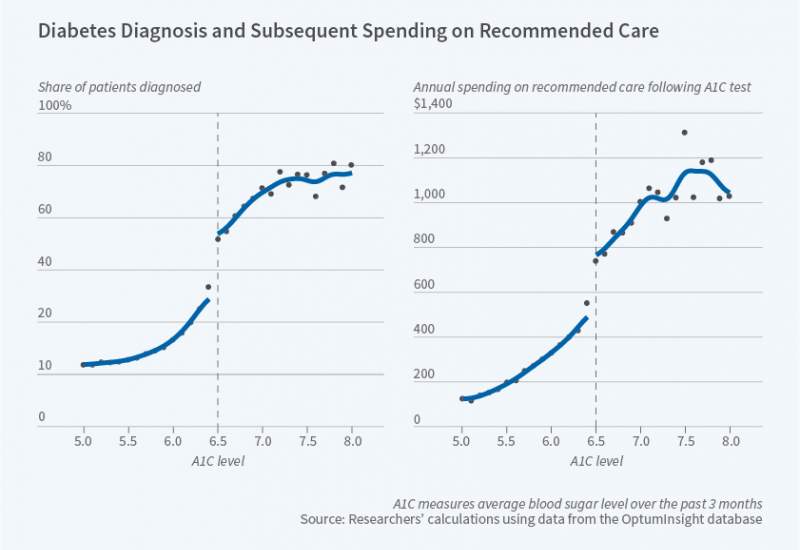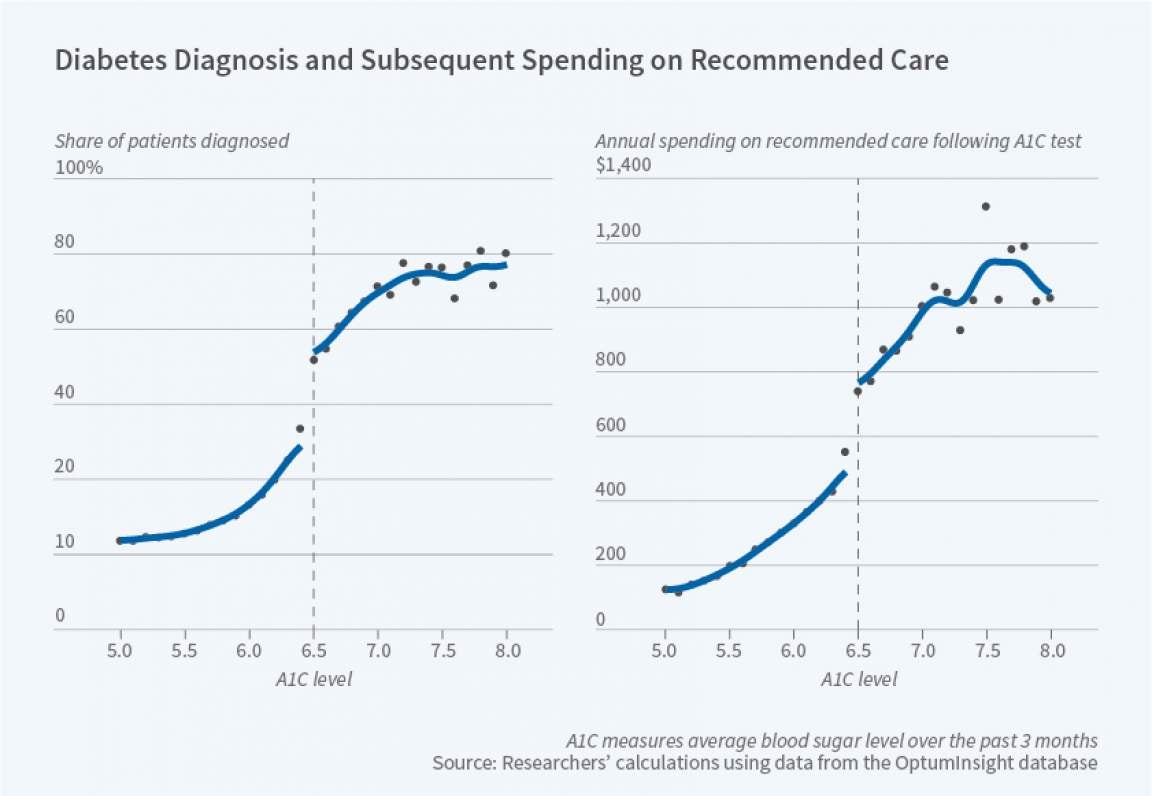 Article
  Spending on recommended health care for diabetes increases discretely — by about $208, or 57 percent — for patients with an A1C value above the diagnostic standard, relative to patients with slightly lower A1C levels.   A diagnosis of diabetes is generally accompanied by recommendations for additional medical care as well as lifestyle changes, with the goal of improving patient health. In What Difference Does a Diagnosis Make? Evidence from...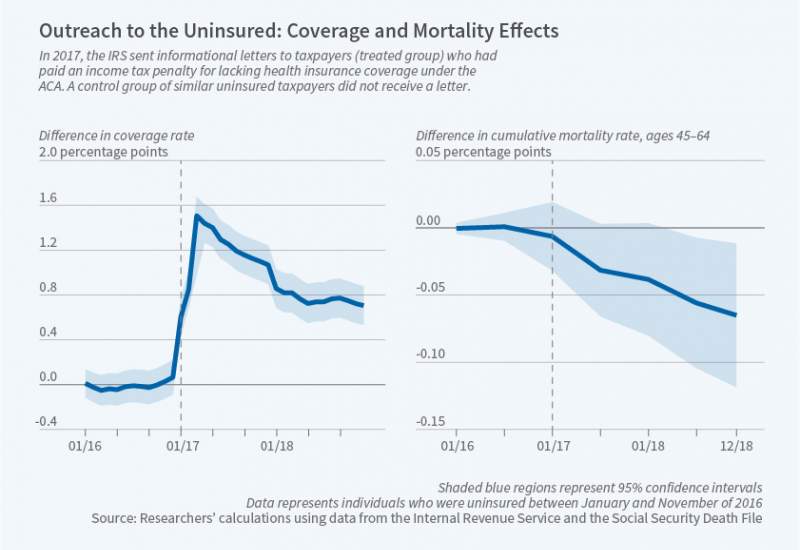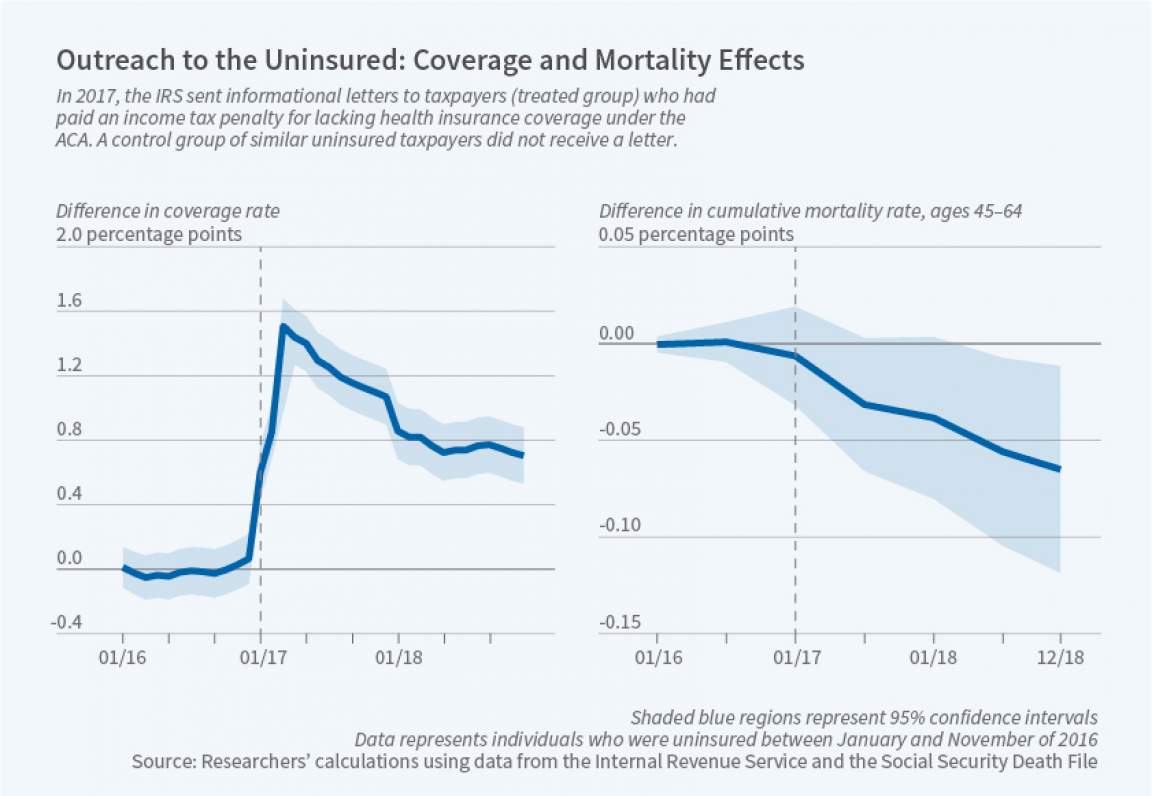 Article
Based on printing and postage costs, the researchers calculate that the IRS spent about $63 per year of induced insurance coverage. In 2015, five percent of households that filed tax returns paid a penalty for having at least one family member without health insurance as required by the Affordable Care Act. The tax penalty was intended to provide an incentive for purchasing insurance, but the incentive could have been muted if taxpayers lacked information about it...
Keep Track of New NBER Working Papers with New This Week