AN NBER PUBLICATION
ISSUE: No. 2, July 2019
The Bulletin on Health
Summarizes recent NBER Working Papers pertaining to health topics. It is distributed digitally three times a year and is free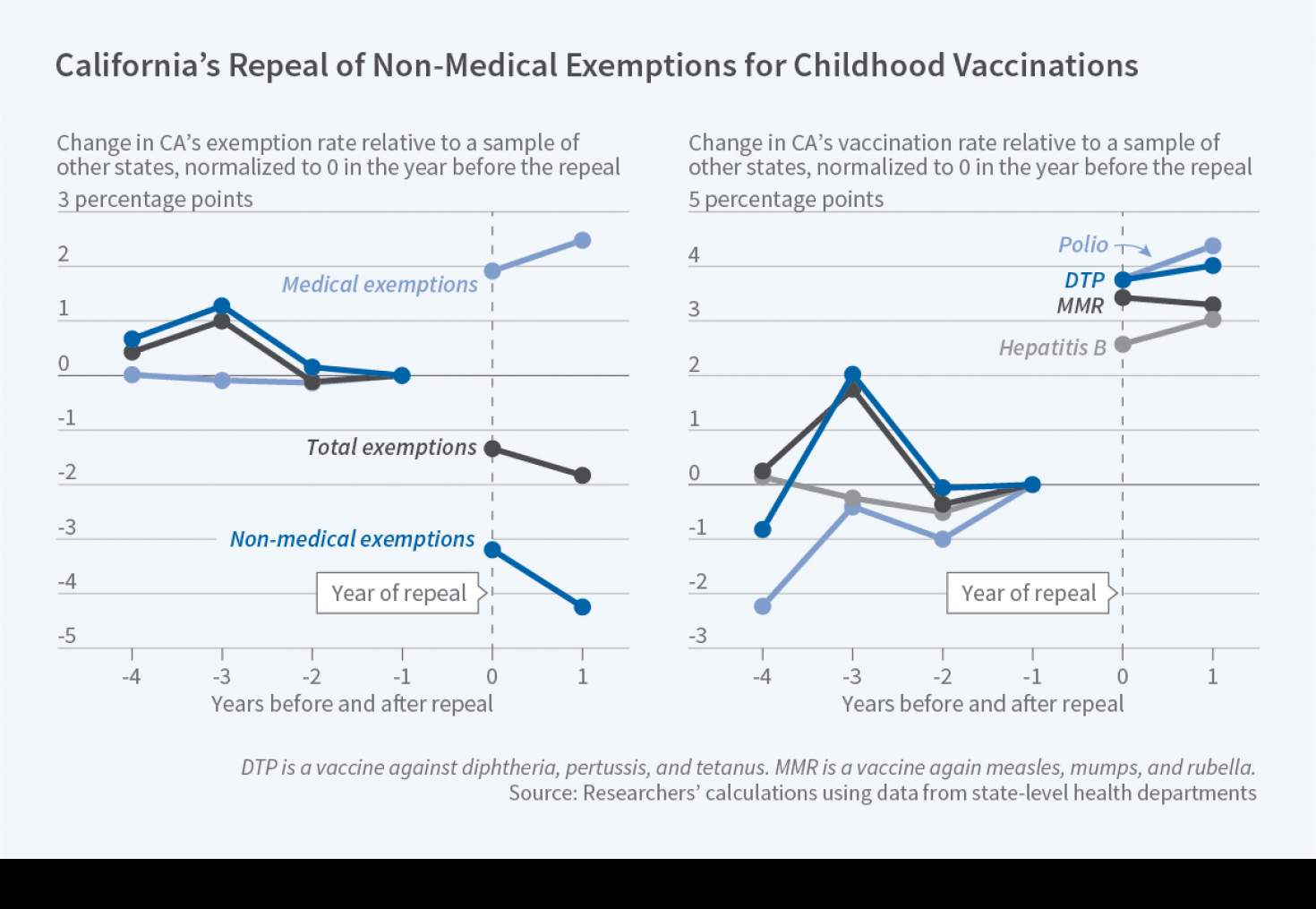 The policy change was associated with a statistically significant increase in vaccination rates against all eight of the infectious diseases, with estimates ranging from 2 to 5 percentage points. The recent outbreak of measles in the United States has highlighted the health risks associated with losing herd immunity. To minimize future outbreaks of vaccine-preventable infectious disease, some states have recently considered increasing the stringency of...
Research Summaries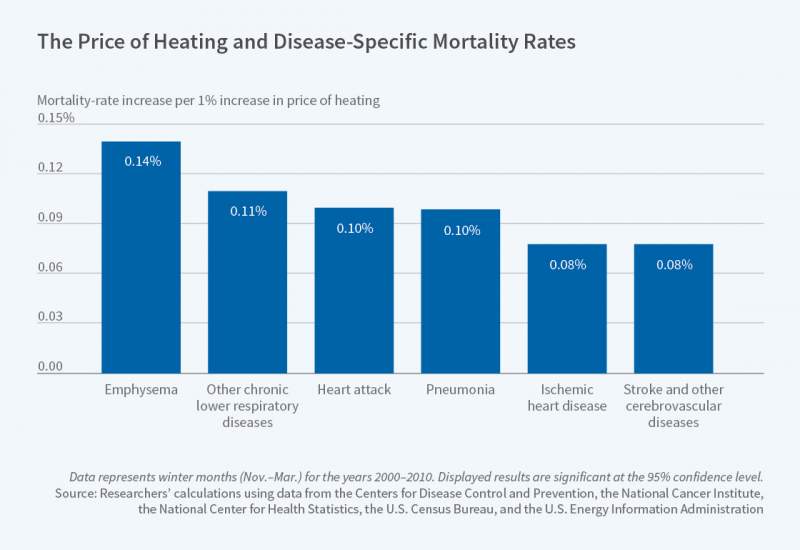 Article
The estimates imply that the lowered price of heating due to shale natural gas production and other factors in the late 2000s averted 11,000 winter deaths per year in areas that relied on this heating energy source. sld Death rates are known to be highest in winter months in areas with cold weather. In Inexpensive Heating Reduces Winter Mortality (NBER Working Paper No. 25681), researchers Janjala Chirakijja, Seema Jayachandran and Pinchuan Ong assess whether the...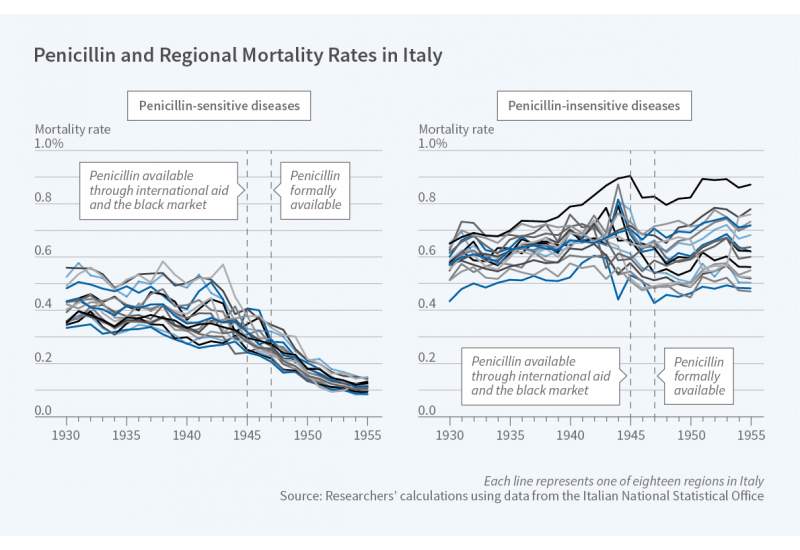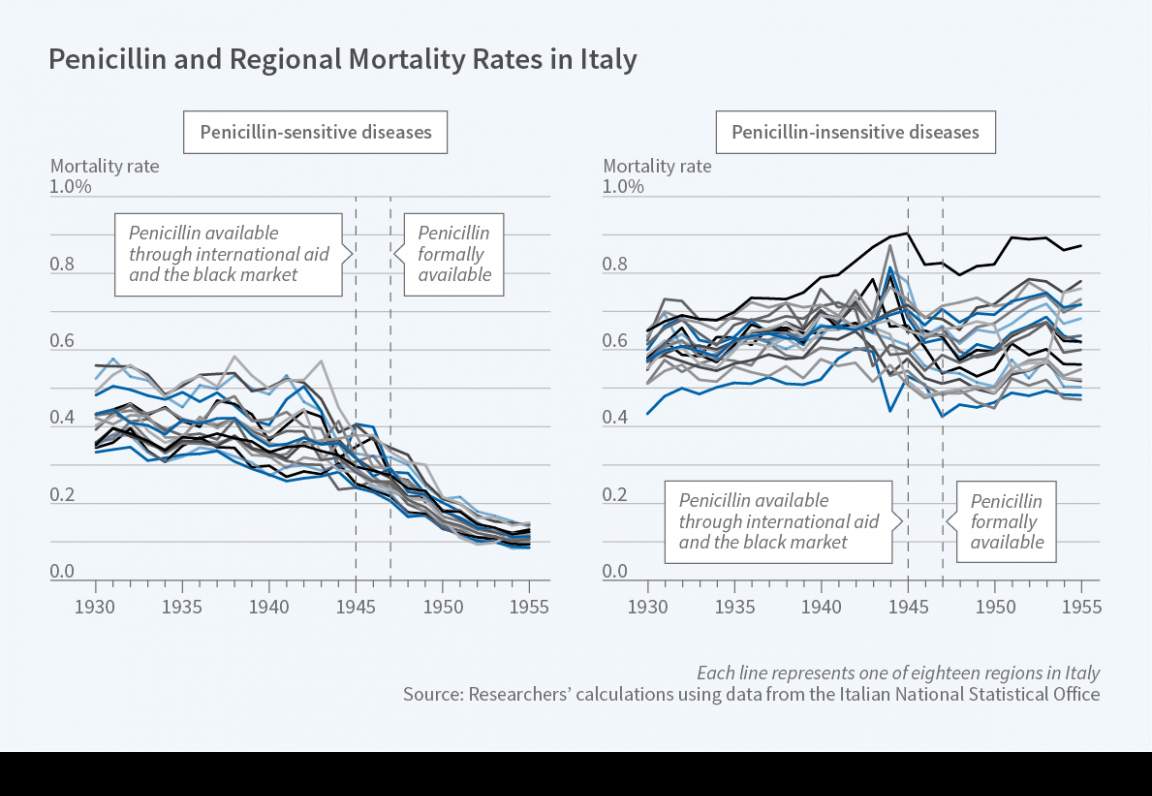 Article
While there were long-standing regional disparities in penicillin-sensitive mortality rates in Italy prior to 1947, these regional mortality rates quickly converged following penicillin's introduction. The discovery of penicillin was arguably one of the most important medical advances of the 20th century. In Technological Progress and Health Convergence: The Case of Penicillin in Post War Italy (NBER Working Paper No. 25541), researchers Marcella Alsan, Vincenzo...
The Bulletin on Health summarizes selected recent NBER Working Papers. It is distributed digitally to economists and other interested persons for informational and discussion purposes. The Bulletin is not copyrighted and may be reproduced freely with attribution of source.
Prior to creation of the Bulletin on Health, the NBER published the Bulletin on Aging and Health, may be found here. Another new publication, the Bulletin on Retirement and Disability, is forthcoming.
Working Papers produced as part of the NBER's research program are distributed to encourage discussion and suggestions. Neither Working Papers nor issues of the Bulletin on Health are reviewed by the Board of Directors of the NBER.
The Bulletin on Health is edited by Robin McKnight.