AN NBER PUBLICATION
ISSUE: No. 1, April 2019
The Bulletin on Health
Summarizes recent NBER Working Papers pertaining to health topics. It is distributed digitally three times a year and is free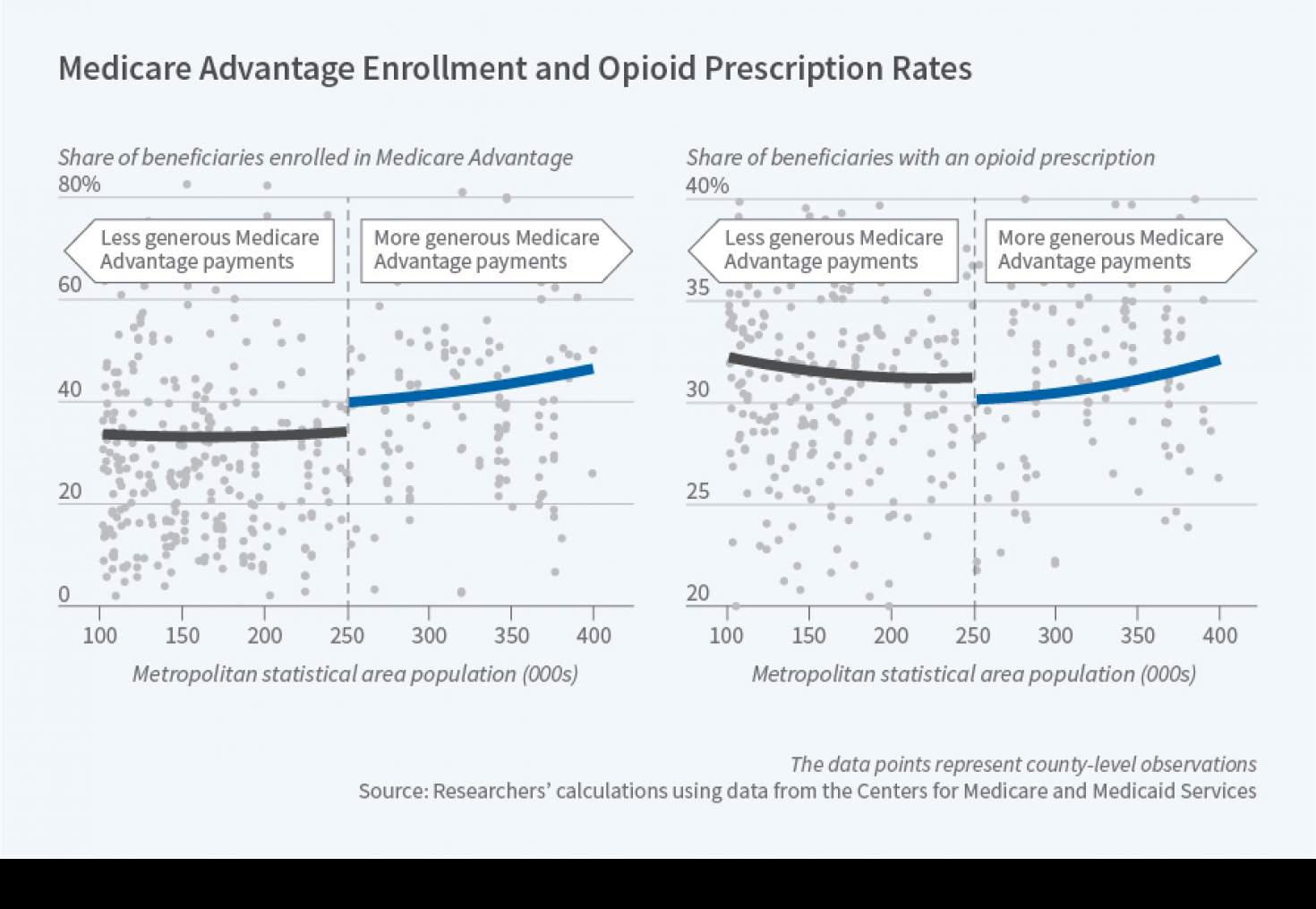 Medicare Advantage enrollment causes a 37 percent reduction in the probability of receiving an opioid prescription. The public health costs of opioid abuse have continued to climb in the United States, contributing to recent declines in life expectancy. One response to mitigating this public health crisis has been to try to reduce use — and especially misuse — of prescription opioids. In The Effects of Medicare Advantage on Opioid Use (NBER Working Paper No. 25327...
Research Summaries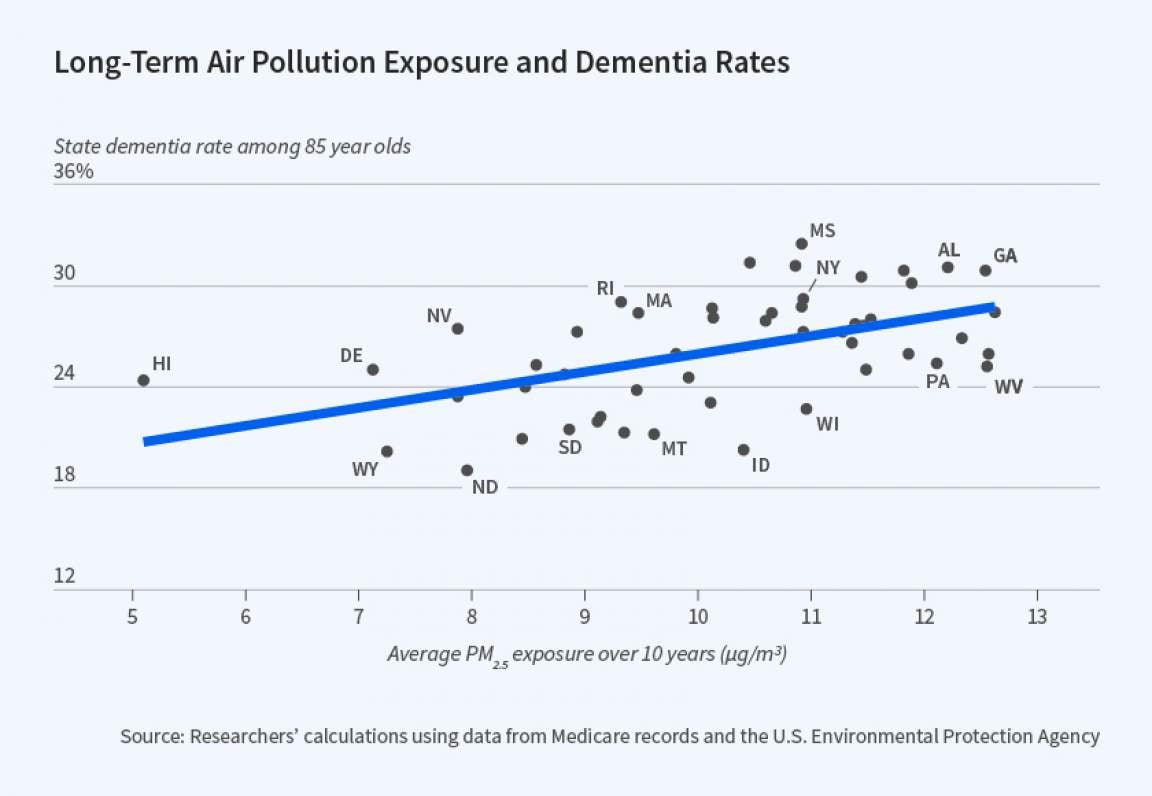 Article
The EPA's decision to regulate fine-particulate air pollution in 2005 reduced the number of dementia cases in the United States in 2013 by approximately 140,000. While a substantial body of evidence now confirms the negative effects of exposure to air pollution on children and working-age adults, research on how pollution affects older adults has been more limited. In Hazed and Confused: The Effect of Air Pollution on Dementia (NBER Working Paper No. 24970), Kelly...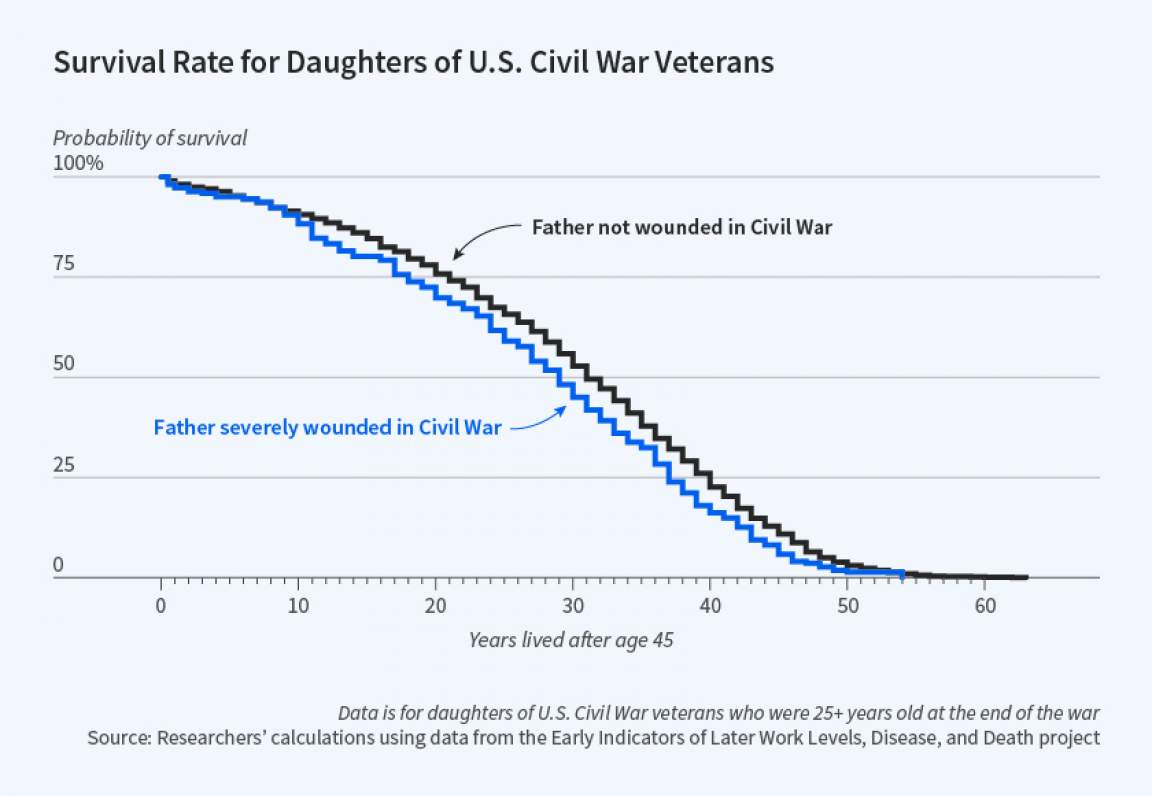 Article
For severely wounded veterans and their families, injuries sustained during the Civil War continued to take their toll for decades after the fighting ended. Hit hardest were older wounded veterans and their daughters. These veterans experienced greater economic adversity, including lower occupational status and reduced wealth in subsequent decades. Their daughters also experienced lower socioeconomic status and on average died younger than women whose fathers survived...
The Bulletin on Health summarizes selected recent NBER Working Papers. It is distributed digitally to economists and other interested persons for informational and discussion purposes. The Bulletin is not copyrighted and may be reproduced freely with attribution of source.
To sign up to receive new Bulletin on Health issues by email, please visit: www.nber.org/prefs/bh.pl
Prior to creation of the Bulletin on Health, the NBER published the Bulletin on Aging and Health. You can access archives of the BAH here. Another new publication, the bulletin on retirement and disability research, is forthcoming.
Working Papers produced as part of the NBER's research program are distributed to encourage discussion and suggestions. Neither Working Papers nor issues of the Bulletin on Health are reviewed by the Board of Directors of the NBER.
The Bulletin on Health is edited by Robin McKnight.