AN NBER PUBLICATION
ISSUE: No. 4, December 2018
The Bulletin on Aging & Health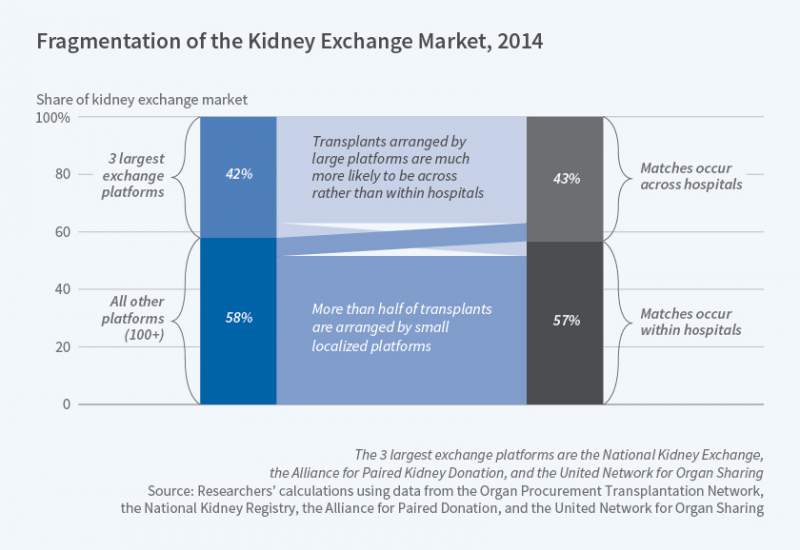 For individuals with chronic kidney disease, a kidney transplant is a life-saving medical intervention, often preferable to dialysis in terms of the expected length and quality of life. Currently, nearly 100,000 patients are on the wait list for a kidney from a deceased donor and the average wait time is years long. While some patients have a family member or friend willing to donate a kidney to them, the donor and recipient must be compatible in blood and...
Research Summaries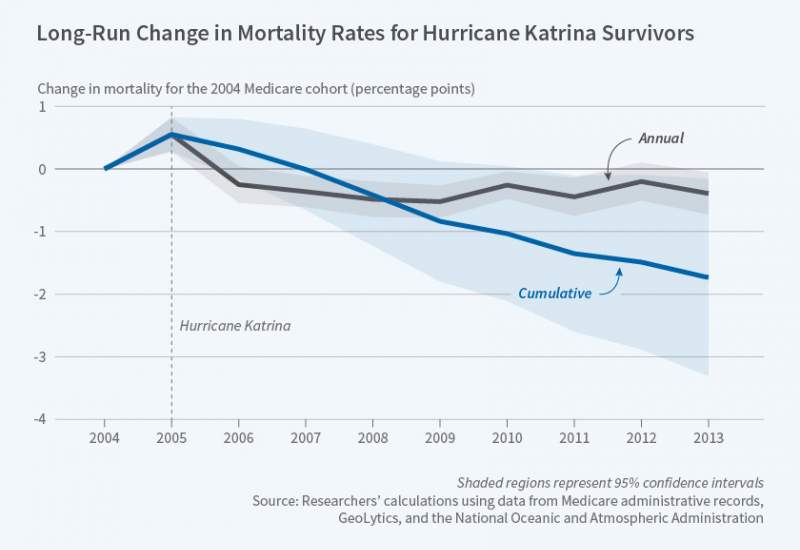 Article
  Hurricane Katrina was the costliest storm of its type to ever strike the U.S. mainland. The 2005 storm killed nearly 2,000 individuals and displaced more than one million residents, resulting in the largest migration of U.S. residents since the 1930s Dust Bowl. While the immediate death toll of the storm is well known, the long-term effects of the storm and resulting displacement on health and longevity are less well understood. Former New Orleans residents...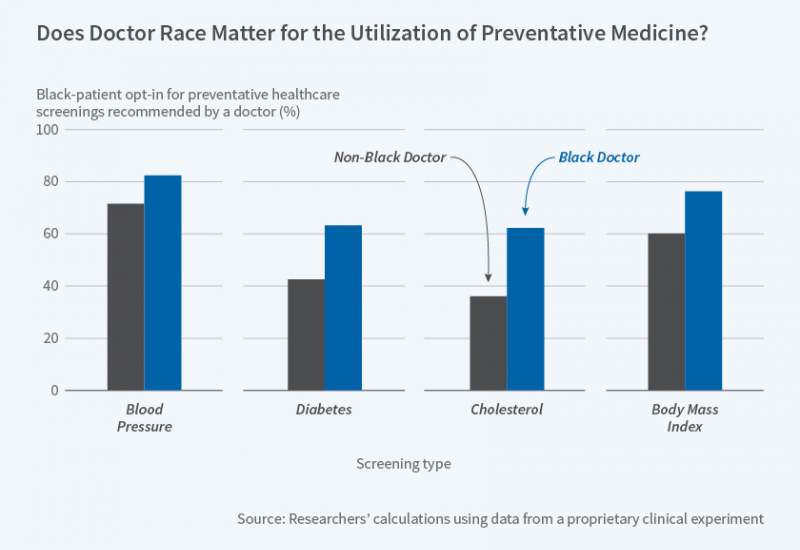 Article
  The life expectancy of black men is 4.5 years lower than that of non-Hispanic white men. Approximately 60 percent of this gap can be attributed to the higher rate of chronic disease among black men. As chronic diseases can often be prevented or effectively managed with lifestyle changes and medication, there are large potential health gains from ensuring that black men receive preventive health services. Yet black men are less likely to visit a doctor and to...